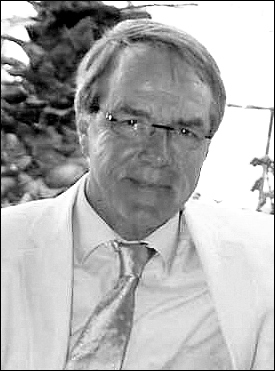 Theo Langendam (1949), Dutch Painter.
Works alternately in France and The Netherlands. RKD, his work is mentioned at The Netherlands institute for Art History in The Hague. He participated in several group exhibitions in The Netherlands and France. His work encompassed the great movements in the modern history of painting. Inititally he worked in an impressionist style with "The Hague School"(1860-1900) as an example.The painters of "The Hague School", including Jozef Israëls, the brothers Jacob and Willem Maris, Willem Roelofs, Constant Gabriël, Hendrik Willem Mesdag and Anton Mauve, aimed for a realistic representation. Characteristic was that this representation also tried to be a mirror of the state of mind of the artist. They admired the French artists of the Barbizon School. Around his twenty-fifth he studied cubism and afterwards his work has more expressionist and abstract features. His paintings are the culmination of many preparatory drafts in gouaches of which are works in themselves and reflects his sense for colours and remarkably inventive shapes.In his Post-Cubist 20th century Still Life paintings, the artist successfully combined the angular aesthetics of cubism with the clear palette of post-impressionism.
Satisfaction Guarantee
modern-art-sales.com 7-day 100% money back guarantee allows you to buy with confidence.
If for any reason you're not satisfied with your purchase, you can return it.
Payment options: IDEAL / Pay Pal / Visa
You will receive the Invoice by Email.
Supplied return labels.
Delivery including Picture Frame, 5-10 days Track and trace | DHL Parcel.
Free Shipping costs